Resources
Webinars
Got 15 minutes? We'll make you better at marketing & sales!
Welcome to Harpeth Marketing's Cup of Coffee Webinars™, our on-going series of fast-paced, online learning sessions. In the time it takes you to enjoy a cup of coffee… you'll explore an important marketing or sales topic that can help you to build awareness in the markets you serve, position your firm and grow revenue. Every webinar is fast, focused… and 100% actionable. What you learn today… can be put to use tomorrow.
Unlike most webinars you attend, there's no sales pitch here – because frankly, there's no time for one! In order to cover a topic in 15-20 minutes, we cut out all the fluff and jump right into the "good stuff." The fact is, we're all so busy – who has time to stare at their computer for an hour-long webinar? You'll find our Cup of Coffee Webinars™ intense and stimulating… just like a good cup of coffee.
New for the Spring of 2023…
This year, we're proud to present a new series of webinars, with fresh topics and even a few guest speakers. For details about an event and to register online, just click on the title:
[Note: You can still register for a webinar that has already occurred. When you do, you'll get immediate access to the recording of that session.]
We look forward to seeing you online this April, May and June.
Guest Presenters this Spring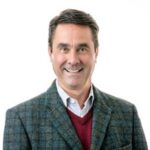 Peter Shafer is the President of RSSL Advisory, a marketing and revenue growth consultancy. His clients are small-to-mid-sized global businesses that seek to grow revenues and profits rapidly and create more persuasive sales stories. Peter's experience includes business development and marketing roles at The Gallup Poll, The Harris Poll, Toluna, and the Brunswick Group. He also served as CEO of KRC Research. Peter has authored two books on measurement and benchmarking, is published in several national periodicals, and is a frequent speaker at conferences.
Paul Griffiths is the Founder of Client Advocates, a London-based consultancy serving both insights agencies and the insights departments of corporations. He helps agencies to grow their revenues, using proven growth strategies, with an emphasis on branding, defining value propositions and improving account management. He helps corporate insights professionals to win the battle for scarce budget and increase their organizational and commercial impact, so that they are more successful.
Mariko Hickerson is a former San Diego newspaper reporter turned Nashville-based branding agency owner. She is the founder and CEO of Huckleberry Branding in Nashville, TN, which specializes in graphic design, web development, and SEO. She believes that a great story lies at the heart of every business and that elegant simplicity is the key to a powerful brand.
What our webinar attendees are saying…
"This was a great presentation. I came away with a page full of notes, and have spent the rest of my day since implementing a lot of Steve's ideas. Very well done, and definitely a ton of excellent information!"  Matt Seltzer, S2 Research
"Steve's depth of understanding of supplier-side research makes his webinars especially practical and worthwhile." Paul Metz, C+R Research
"Consider the Harpeth Marketing "Cup of Coffee webinars" a part of your week. Concise, yet informative: it's always good to hear an expert discuss important business issues."  Daryl Hawthorne, Insights IQ
"Steve's knowledge and mastery of the topic are evident from the moment he gets started. Despite being in a webinar with numerous other people, Steve made it seems as if he was having a one-on-one conversation which each person on in attendance. I'm eager to share a replay of the webinar with others on our sales team."  Jim Whalen, Research America Inc.
"Steve is confident, knowledgeable and trustworthy. I would recommend his services and training to anyone." Stephanie Napolitano, Consumer Opinion Services
"Steve has knowledge you should hear and learn. He's an excellent presenter and his show is brief and packed full of useful stuff."  Chris Hauck, Lynx Research Consulting
"You clearly know the industry, the craft and sales backwards and forwards. In a sea of 'me too' vendors and consultants, this level of expertise is sorely needed."  Tom Beggs, Stat One Research
"Steve & team do a great job presenting thoughtful, useful content in a condensed, time-conscious manner. Tune in! You won't be upset you did!"  Claire Myers, SyncScript
"As always, Steve provides fantastic insight. I'm glad I signed up for another webinar." Jess Bordignon, Sylver Consulting
"Steve really nailed it with clear and very specific recommendations on how firms can differentiate themselves from the competition!"  Stu Schwartz, in4mation insights
"Harpeth's Cup of Coffee webinar series is a great way to get professional marketing tips and advice – in a quick, interactive format. Steve is a great presenter and has valuable knowledge to share!" Kathy McKinney, The Dieringer Research Group
"Steve is a master at providing knowledgeable and actionable information. His expertise really comes through when you listen & watch his webinars."  Amy Siadak, House of Marketing Research
"For such a short webinar, there was a lot of good meat! Things went pleasantly in-depth, but didn't take a huge chunk out of my day. My largest webinar pet peeve are hour-long presentations with the first 30 minutes as a sales pitch, but this was NOT that."  Devin Holland, BioInformatics LLC
"Steve, you are a great communicator. The webinars are easy to follow and packed with information."  Lisa Ventanni, Tyson Chicago
"Good, fast and insightful information that was a perfect way to kickstart the day."  Greg DeLacy, ThinkNow Research
"The Cup of Coffee webinars are great ways to learn about ways to market your business. They are bite size and the short length makes it easy to fit into your day and attend!"  Caroline Volpe, Compass Market Research LLC
"Steve has a good appreciation of the sales and marketing challenges that MR companies face."  Brian Cooney, Direction Research Group Ltd.
"These webinars are succinct but packed with actionable information. Great tips that I plan to share widely with the rest of my team."  Baillie Buchanan, Research For Good
"I love Steve's quick, informative topics! I feel like it's a chat with a friend!"  Lisa Hazen, Nuance
"Steve offers just the right balance of true expert consultation and friendly, brotherly advice to make you want to take action. More importantly, I always feel Steve is offering do-able solutions… simple steps that will make a profound difference in keeping the business flowing. Thanks, Steve!"  Susan Sweet, Sweet Insight Group
"Steve is an excellent webinar presenter. Stays on point and is very clear and succinct in delivering his message."  Dave Graff, Graff Group
"I am inspired every time I hear you present."  Mark Sumpter, Consumer Link Consulting
"Steve felt like a peer instead of a professor."  Anthony Soares, Azure Knowledge Corp.
"Steve does a great job covering the important points in a fast, efficient, and engaging manner. Very informative and motivating."  Thor Falk, Falk Research Associates, Inc.
"Excellent webinar, I felt the content applied to my team and I walked away with immediate action items that I could use to help improve our sales approach."  Becky Crane, Symmetric Sampling
"Love the short and sweet webinar series. Fridays are a great way to end the week. Steve does a great job leading the webinars!"  Rachel Abuov, Phase 5
The Presenter
Steve Henke – President and Founder of Harpeth Marketing – is one of the leading experts in marketing & sales solutions for the Market Research Industry. Before starting Harpeth Marketing in 2012, Steve was President of 20|20 Research for six years, tripling revenues during his time there. His background includes marketing & sales staff and management positions in several industries. Steve is also a highly-regarded presenter in our industry, having spoken at numerous events hosted by the Insights Association (and CASRO & MRA before that), Greenbook, ESOMAR, Quirk's and QRCA. He is also the most prolific writer about marketing & sales in our industry, having authored over 500 articles and a dozen eBooks.
For more information
To learn more about the Cup of Coffee Webinars™, contact us at webinars@harpethmarketing.com or call (615) 721-5330.