Blog:
The Competitive Advantage
December 28, 2022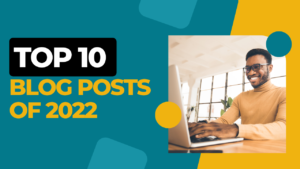 Over the past year, our blog posts were read thousands of times. To all of you who stopped by to take a peek… thank you. We hope you found the articles to be interesting, helpful and maybe even a little inspirational.
Secondly, our blog now houses more than 500 articles on sales and marketing (this is actually #521), all related to growing your business in our industry. And the fact is, if you keep reading them… we'll keep writing them.
Continue Reading