Blog:
The Competitive Advantage
November 29, 2022
One of the key attributes of every successful sales rep and seller-doer is their ability to ask questions. Ask enough of the right kind of sales questions, and the buyer will tell you everything you need to know to earn their business.
There are all types of questions – during the exploratory phase of a relationship – that can help you to understand the problems and challenges faced by the buyer. And by understanding what's happening there, allow you to solve their problem, and in the process, win the sale.
Continue Reading
November 15, 2022
There are all kinds of metrics that business owners and leaders need to track… but none more important than revenue. And if I was a betting man, I'd wager that you're tracking your firm's revenue in three or four ways:
Revenue this month
Revenue year-to-date
Revenue last year-to-date (for comparison)
Revenue by sales rep (if you're including sales commissions in their comp plan)
And there's nothing wrong with those. What you learn from them is helpful in terms of the health of your firm, but there's not much 'actionable' you can take away. Those measurements are good… but they're incomplete.
Continue Reading
November 8, 2022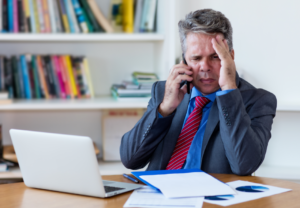 In the 10+ years I've been working with seller-doers in our industry, I've observed a number of common behaviors that impact sales. Negatively! Behaviors that the vast majority of seller-doers exhibit. Behaviors that are actually pretty easy to change and in doing so, would significantly help them to be more successful.
Continue Reading